How many shopping days until Christmas? Did you wake up at 3 AM to line up outside the stores? I hope I'm not there, being squeezed and squished by the teeming masses of crazed Black Friday shoppers. I'm not the biggest shopper, especially when buying for myself. So for my gift guide I have put together a list of 5 things I have been given which I didn't know I couldn't live without.
1. Microplane


Last year for Christmas, my Mom gave me a microplane for Christmas and now I can't even look at my crappy box grater. Nothing can shred Parmesan or zest lemons as quickly or as easily. So sharp, so easy. Microplane has a variety of graters available for all occasions.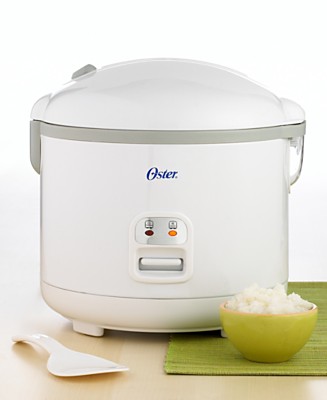 For my birthday many years ago, my friend Marcus gave me an Oster Rice Cooker. There are many secrets to making rice in a pot, and some have mastered the skill. Some days however, you're tired and when you get home from work, you just want rice quick. You don't want to watch a pot and worry about the rice scorching to the bottom. With a rice cooker, you put the rice and water in the pot, press a button and voom, minutes later, you have rice. This one tool makes life so much easier on a busy night, when you just want to eat a quick healthy meal.
My friend Malissa, an amazing baker, gave me these two spatulas for my birthday. I never really had an opinion on spatulas, as if one was was good as the other. But again, once you own a superior tool, you realize all the subtle nuances of what it can bring. These spatulas are flexible enough to scoop into tight spots yet stiff enough to handle hard doughs. These spatulas have redefined my idea of what a "spatula" is and I CAN NEVER go back. Available for $10 each, the the Isi Basics Silicon Spatulas area available in various colors and sizes.
Last year, my parents gave me a Silicone Baking Mat for Christmas. I used to rely only on a greasing a baking sheet, but then I moved up to using parchment paper, which I realized helps limit burning and over cooking of your baked goods. However, you can only get so much use out of something which is meant to be a disposable product. These baking sheets can be used again and again. They are easy to wash and are available to fit most standard baking sheets. I love mine, and wish I had more.
5. Unique kitchen items from the antique or thrift store.
Don't underestimate gifts found for cheap at the thrift store. Sometimes the best items are the unique items to be found when you scavenge. I love this sombrero chip dip hat I was given as a gift years ago. Its such a staple at our house, everyone knows its not a party until the sombrero comes out! And who wouldn't love a three leaf clover cake pan. Neither of these items cost more then $3.00. What a deal. So if I do get in line at 3 A.M. it may well be outside of Goodwill.
Happy shopping!
Related posts: