Can you believe its Christmas time again? With our busy schedules, holiday shopping can be a bit overwhelming.  Here's some helpful hints for great gifts (in all ranges of prices!!) for your foodster friends.
1) 2-in-1 Lemon Lime Squeezer

1) 2-in-1 Lemon Lime Squeezer: $20

Prior to getting this citrus squeezer, I would always use a wooden reamer, which works fine, but lets out all the seeds, so you have to squeeze the fruit and then strain it.  This 2-in-1 Lemon Lime squeezer makes short work of this task, as it strains the seeds while effortlessly squeezing every last drop of liquid from the rind.  Sure its not as good as a super fancy model, but at $20, it's only about 5% of the cost.  I'll take this one, until I win the lottery, that is.
2) Cheesemaking Kit
2) Cheesemaking Kit: $25

I got this cheesemaking kit from my parents last year.  I admit, after first glancing the poorly designed packaging, I wrote this off as a useless child's kit because it looked totally cheesy (pun not intended).  However, during a recent visit to my parents house, I helped my Mom use the kit to make the ricotta and mozzarella and I was amazed at how easy it is.  I always thought of making cheese as something akin to creating your own atom bomb.  Thank god I'm wrong, or else destroying the planet has never been this easy.  Along with the directions, this kit comes with enough ingredients to make an ample serving of ricotta or mozzarella  30 times.  For $25, that's an amazing deal!
3) Cookbooks
3) Cookbooks: cheap to expensive.  Your choice.
Cookbooks are always a great gift.  You can find used ones in good condition for cheap or you can splurge for new ones.  Its up to you!  Here is a short list of my current favs.
A New Way To Cook: Starting at $0.15 for used/ $7.00 new.
I LOVE LOVE LOVE this book.  Great for all ranges of cooking experience.  This great guide breaks basic recipes down into building blocks for beginners, yet includes advanced recipes for more skilled cooks.  And its all about cooking healthy.  Win. Win!
In A Persian Kitchen: Starting around $4 for used / $7.50 for new.
Written in the 1950′s, this charming step-back-in-time book was created by a Persian housewife to help her American counterparts expand their pallet.  Although presented in an old-fashioned way, these recipes are timeless!
The Joy of Cooking: Starting at $19 for used / $20 new.  (I guess get the new one, its worth $1.  Ha!)
If you know someone who doesn't own it yet, FOR GODS SAKE, HELP THEM OUT!
The Silver Spoon: Starting at around $13 for used/ $26 for new.
A must-have-tome on all things cooking, Italliano style.  I love this book.  Amazing photos too!
4) Immersion Blender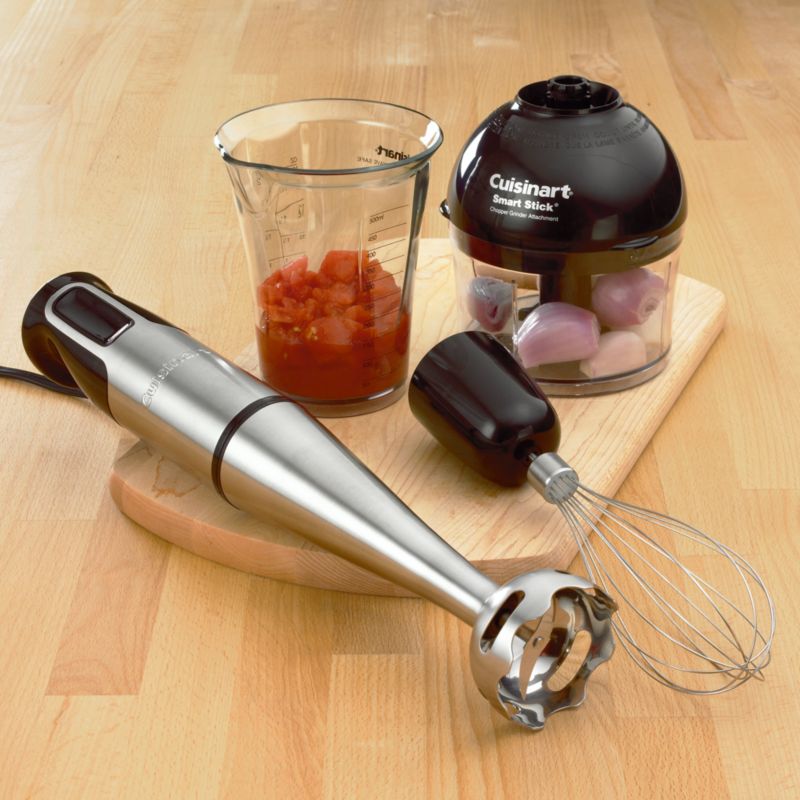 4) Immersion Blender: $15 – $80
Immersion blender = AWESOME!  They make a quick work of blending up your soup, smoothie, or sauce. If that's not good enough, the clean up is a cinch. I was amazed at the outpouring of responses from readers who wanted my used immersion blender.  If people want a uesed one so much, that shows, this is a desirable item. You can get models as low as $15, but I strongly suggest splurging for the  Cuisinart with the attachments.  Although, they may seem unecessary, I've actually used all the attachments quite enthusiastically lately.  The mini-food processor is a godsend for dicing onions and garlic, quick and tearlessly.  You know I don't mess around.
5) Le Creuset 9.5 Qrt. Dutch Oven
5) Le Creuset 9.5 Qrt. Dutch Oven: $300 – $400
Can you hear the choirs of angels singing as they herald the coming of the lord of cookery?  Le Creuset! Oh, I know its expensive, but it is soooo worth it. How can this be on the thrifty gift guide?  Well, it will save you money over the course of your life, because you will have this into the afterlife.  Go ahead and get the 9 qrt. Dutch Oven.  Its huge and you can use it for everything.  I love, love, love mine.  I'm taking this on the desert island with me. You can shop around online for a deal or find the closest outlet near you! Buy this one for your special someone, and they will love you FOREVER!
No related posts.